ProMRO ERP Solutions: Aviation and Heavy Equipment MRO Industry

Why Choose ProMRO
ProMRO by Clients First was developed because we saw a gap in the industry options for our customers. MRO aviation and heavy equipment companies have several things in common, but they also have specific customer and industry requirements. We recognize that the complexity of a large equipment and aviation repair extends beyond the quoting and invoicing process. We have worked with MRO organizations since 2003 and have developed solutions specific to this industry. However, we further extend the software capabilities as needed for individual company's business requirements.
We understand the complexity involved in the aviation and equipment, turbines, large gas and electric motors, pumps and heavy machinery industry: FAA requirements, serial tracking, tracking labor, expenses, inventory, customer service management, accurate quoting, and more. Our goal is to provide as much automation as possible, improve profitability and productivity within your MRO business.
Two ERP Options for the Forward Thinking MRO
ProMRO by Clients First is available in two editions: ProMRO for Dynamics 365 Finance and Supply Chain for the Enterprise MRO and ProMRO for Acumatica Cloud ERP for the Small to Mid-Sized MRO. Our experience working with Maintenance, Repair and Overhaul (MRO) companies, the Clients First team helps many different sized companies with different business requirements. Global, multi-company large enterprises need a solution such as Dynamics 365 to meet their complex business requirements. Small to mid-sized MRO organizations may not need these enterprise features with one to several locations that are primary U.S. based. Both solutions can handle complex to simple MRO operational requirements, and multiple lines of business, however there are differences which we can discuss with you when you are ready to contact us.
ProMRO for Dynamics 365 Finance & Supply Chain
ProMRO for Acumatica Cloud ERP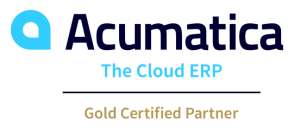 Our Cloud, Your Cloud, Your Premise – Your Choice
ProMRO for Acumatica and Dynamics 365 can be deployed your way; as software as a service or on your choice of cloud hosting partners. We will help you determine the best deployment for your organization. The price is same regardless of your deployment choice. This is important because some aviation MROs have government compliance requirements that must be met within a government cloud or on premise.
---