Seamless Module Integration
ProMRO is written on the award winning Acumatica Cloud ERP Software which is equipped with CRM (sales and marketing), Financials, Distribution and even Manufacturing if your business has the need. With the unlimited user license model ProMRO with Acumatica ultimately gives more functionality in the areas they need it most.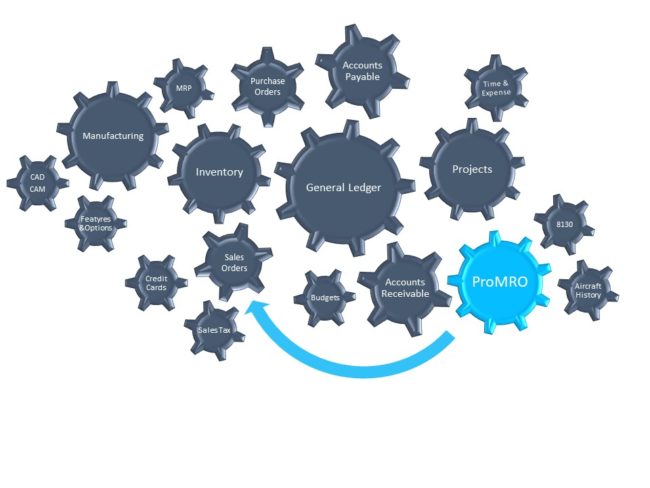 ProMRO with Acumatica is priced by the module so you can choose the software modules that you need now, and add more functionality as you grow. 

ProMRO is comprised of services profiles that are templates for repeatable work, rotable management, customer equipment tracking, scheduled maintenance tracking, work orders, work instructions, time entry, and more. Find out more about the ProMRO functionality here: ProMRO Features
Financials

Your accounting department will love the easy to use and fast close ProMRO provides.  With AP, AR, GL, inventory, MRO, supply chain, etc., in one complete ERP system there are no issues with reconciliation between disparate systems and creating boardroom financials is a breeze. (Required for ProMRO)

Manufacturing
Integrated production planning, material purchasing and shop floor scheduling with customer management, sales orders, inventory, purchasing, and accounting for real-time coordination of multi-plant activities.
Customer Management
Includes standard CRM functionality for managing leads, contacts, opportunities, etc. In addition, post-sales service and customer portals help improve the total customer experience. Aviation Edition includes the FAA Database aircraft registry download. (Optional, but recommended for ProMRO)
Inventory Management
(Purchase inventory and outside services, check stock across multiple warehouses, directly from the ProMRO work order. Manage quotes and orders, track inventory, automate purchasing, and improve customer service. Fully integrated with ProMRO, CRM, financials, manufacturing and project accounting for visibility across the entire organization. Barcoding, multiple warehouses, lot and serial numbering, and more. (Optional but recommended for ProMRO)
Field Services
Field Services Management can help the MRO obtain streamline dispatching, reduce response times, and minimize costs through ProMRO, CRM, sales, inventory, purchasing, accounting, and financial reporting. (Optional module)
Need More? We've Got It!
Intercompany Accounting
Fixed Assets
Deferred Revenue and Contracts
Case Management
CAD/CAM Integration
EDI
Credit Card Processing
Warehouse Management
Sales tax databases and reporting
eCommerce Integrations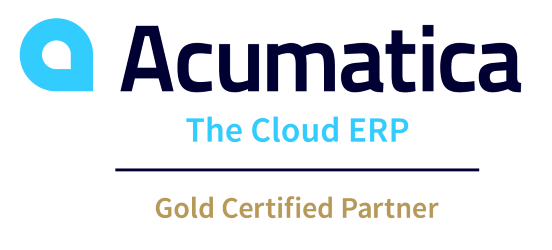 ProMRO with Acumatica enables MROs the flexibility to expand and grow their business with the same business software system. No need for expensive add-on products. As a Gold Certified Partner, we can customize to your requirements. Not a one size fits all.