ProMRO Featured at MRO Americas 2023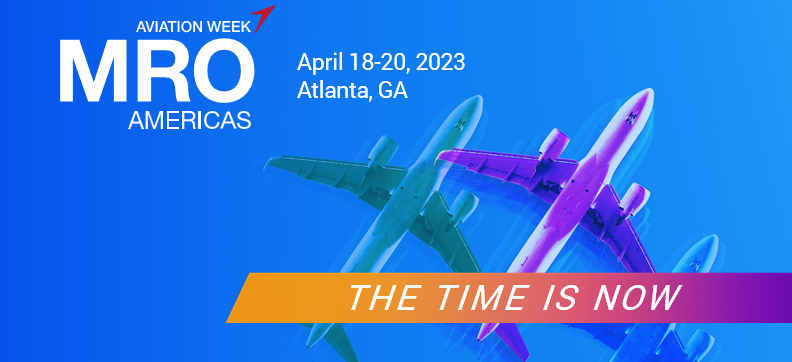 It is hard to believe that MRO Americas 2023 is just a couple of weeks away! We have been exhibiting at this show since 2016 (I think we missed 2019 or 2022 due to the Covid outbreak) and we can tell you that it is the largest show that we exhibit our ProMRO Cloud ERP solution.  Clients First will be showcasing ProMRO in booth 4252 along with our other ERP offerings from Microsoft Dynamics and Acumatica.  Several of our customers attend to, like  STS Aviation, Sulzer, Rhinestahl, and more!  It is THE largest aviation show of the year! 
WHY YOU SHOULD ATTEND MRO AMERICAS 2023
If your company is interested in the aviation industry in any manner, then this is a must attend show! Send someone from your office to walk the exhibitor floor to find out about the aviation industries top vendors. This of course includes ProMRO by Clients First! We are exhibiting in booth 4252 so please stop by and say hello and find out more about ProMRO.
1,500+ representatives from airline organizations including: Air Canada, Air France, Alaska, Amazon, American, Atlas, Blue Origin, Delta, DHL, Empire, Endeavor, Envoy, FedEx, Frontier, Hawaiian, JetBlue, Kuwait, Lufthansa, Mesa, National, NetJets, Omni, Onur, PIA, Republic, Saudi, Southwest, Spirit, Sun Country, United, UPS, VIVA, WestJet and more.
They anticipate 15,000+ registered attendees. See who's coming!
The exhibition features 850+ providers that will showcase products and services. This is your opportunity to connect with vendors and source new suppliers! See who's is exhibiting
They have an agenda planned that is full of hot-topics including how to handle top supply-chain challenges, mergers & acquisitions, what's new in digital and cybersecurity, supersonic flight and a 2.0 version of State of the Airlines.
EXHIBIT HALL HOURS
Stop by the Clients First, ProMRO booth 4252 anytime during show hours:
Tuesday, April 18
9:30 AM – 5:30 PM
Wednesday, April 19
9:30 AM – 5:30 PM
Thursday, April 20
9:30 AM – 1:00 PM
In addition to our ProMRO operations solution, Clients First also offers distribution, manufacturing and finance software all in one cloud based ERP (enterprise resource planning). Our consultants always say if you are entering data more than once into your software then you are using the wrong solution. If you are running your business with spreadsheets and or many disparate software packages then think of how much time your staff is wasting entering data multiple times or dealing with broken integrations. Eliminate waste, save time and increase productivity with ProMRO.
Find out more about ProMRO here: https://cfbs-us.com/vertical-expertise/mro-industry-expertise/
REGISTER FOR MRO AMERICAS 2023 HERE
See you there!