ProMRO for Dynamics 365 Finance and Supply Chain
ProMRO for Dynamics 365 is an Enterprise MRO Solution
ProMRO is a complete cloud ERP solution tailored to the needs of the equipment or aviation maintenance, repair and overhaul (MRO) business. The solution is built upon Microsoft Dynamics 365 Finance and Supply Chain, a world-class enterprise ERP solution. No matter the size or complexity of your repair shop, you will find that ProMRO has features and capabilities that give you the power to organize and track your business even with global locations and multiple lines of business, so that you can efficiently grow.
We understand that standard Projects and Manufacturing are not the answer for equipment and aircraft repairs. This is why Clients First Business Solutions developed ProMRO (formerly named EPM) for Dynamics AX 2009. We went through development again for Dynamics 365 Finance and Supply Chain and now have rolled out this solution to twenty-four locations in the United States, United Kingdom, and the Netherlands. We are currently adding more locations globally.
Watch our overview demonstration and reach out to us to get more information and a demonstration for your MRO business.
ProMRO Overview Demonstration Video
Features and Processes to Grow Your Profitability
ProMRO allows you to go from quote through sales to post-sales support – keeping all the activity visible to your sales and customer service team. All contacts, communications, and activities are conveniently accessible within the system. You will have a clear view of what has transpired with a prospect. Additionally, your customer service team will find the 360-degree view of the customer (including their job and equipment history) especially helpful to address post-sale questions.
Account, Contact and Quote Management
Quote workflow streamlines estimate requests. Send requests to the various departments (or branches) that are needed to meet the customer/prospect's requirements along with ability to monitor and be notified when all the requests have been completed. This ensures, a complete, accurate and timely quote generation.
Improve accuracy and quote speed with service and rate package templates.
Easily track, inquire, and view customer's equipment history as well as record user-defined engineering values.
Satisfy every customer quote format by easily editing the quote layout on the fly allowing you to easily meet the needs of a variety of customers. Close work faster with less effort.
Quickly convert to a project / work order with no duplicate data entry.
Integrated Document Management
KPI, Reporting and Dashboards
Service Projects Offer Complete Transparency and Increased Teamwork
A quote can be transformed into a Project which provides unparalleled transparency to both the shop floor and the customer. The shop floor will know what was sold and what needs to be accomplished by having clearly defined tasks to be followed within a Project. The project will capture and track all activity enabling you to monitor the budget in real-time.
Activities can include labor, materials, and miscellaneous expenses. Dashboards help you identify problems quickly which will help prevent the end of job surprises.
All required tasks, time estimates, and actuals are clearly visible. You will be able to easily identify whether a task was started, how long was spent on it, who charged the time, and when.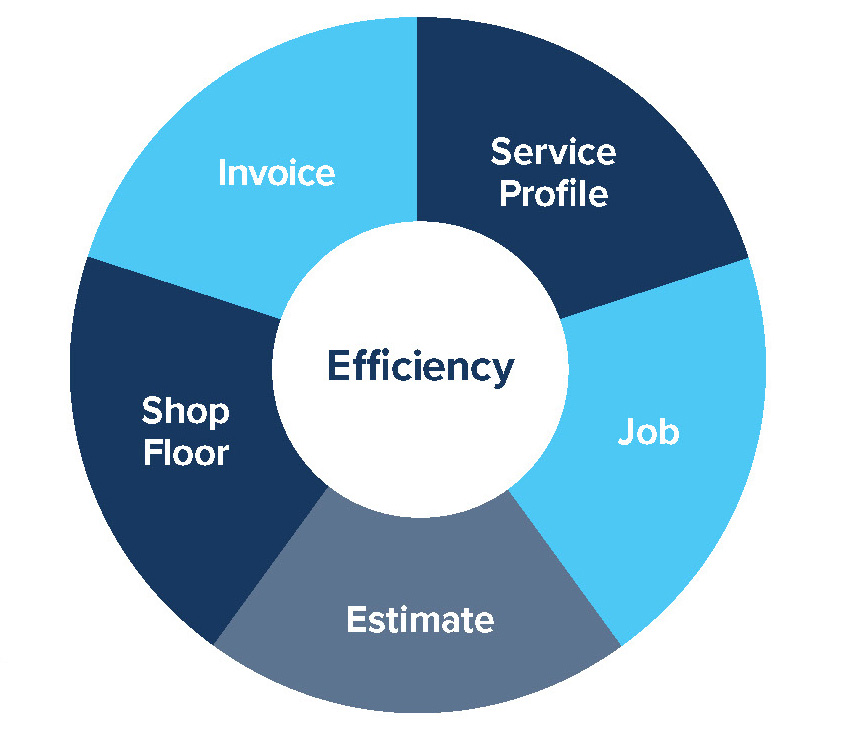 Powerful Inventory Control and Production Management
Traceability for serialized and batch control inventory
Inventory obsolescence tracking
Multiple types of warehouses with multiple locations
Stock and Nonstock items available
Demand Planning, ATP, Configurator and more!
Bills of Materials and Routers
Production Orders
Material Requirements Planning
Master Planning and Optimization
Forecasts
Shop Floor Management
Asset management and maintenance
Dynamics 365 includes many more production capabilities
Global, Multi-Currency, Multi-Company
Comply with local tax regulations – provided for most global locals
Quickly adapt to changing regulatory requirements
Automatically process vendor invoices
Predict customer payments
Adapt quickly with intelligent budget proposals
Close books faster and simplify financial management
Provide a single source of truth for business intelligence
ProMRO coupled with Dynamics 365 Finance Supply Chain provides the MRO industry with a robust inventory and manufacturing management solution that can meet just about any business requirement.
Download our eBrochure
Contact our ProMRO Team. Complete the form below or reach out to us at 800.331.8382 or send us an email at info@promrosoftware.com.